5 Oct
On October 21, 2012 from 1:00—5:00pm at The Prince George Ballroom (15 East 27th Street), Epicurean Management (EMCo), in conjunction with dell'anima, L'Artusi, Anfora, and L'Apicio will host "Not My Day Job," New York City's third annual talent and culinary showcase exclusively featuring members of the restaurant industry. In recognition and appreciation of the many artists who have talents beyond the culinary and beverage fields, EMCo is excited to provide a stage for their performances.
See our FAB Cafe-filmed FAB Minute with Amelia & August to get the insider scoop: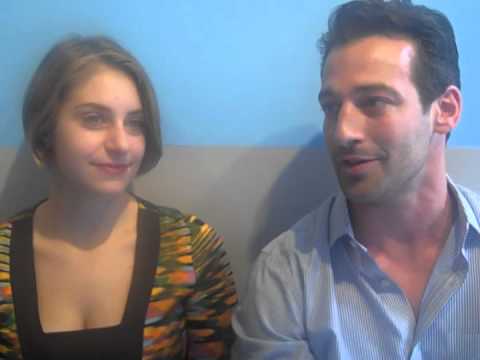 The afternoon will feature tasting tables and cocktails from some of New York's most celebrated restaurants and bars including: dell'anima, Anfora, L'Artusi, L'Apicio, Shake Shack, The Dutch, The Meatball Shop, Marc Forgione, Colicchio & Sons, Riverpark, Ward III, Locanda Vini e Olii, Grandaisy Bakery, Murray's Cheese, Swine, The Wren, Fatty 'Cue, Co., Mile End Sandwich, Macao Trading Co., and Evelyn's Bakery.
This year, the event will also include a cocktail competition, during which several of the city's most notable mixologists will battle to see who can come up with the best St-Germain inspired cocktail as determined by a panel of judges and the fan favorite.
St-Germain, New Wines of Greece, Ommegang Brewery, Fonté Coffee Roasters, Vita Coco, and Brooklyn Roasting Company will provide beverages for the afternoon. Performances will include the Hot Sardines, Justin Warner, MVPleez, coverage by Heritage Radio and more. In addition to the entertainment, the event features a silent auction of visual art created by hospitality individuals, as well as other experiences and specialty food focused items. All proceeds from ticket sales and silent auction items will go towards FABnyc, the Greenwich House, and Urban Arts Partnership. Project Playdate will provide complimentary childcare throughout the event.
Tickets for this event are $50 for food, drinks and entertainment; and $25 for kids.
Not My Day Job fosters the artistic community inherent in the food industry and simultaneously supports and encourages our New York City artistic community. The afternoon is designed to give employees the opportunity to build our community by sharing their passions with one another, and doing it all for a good cause.